Product Description
Alpine SPV-65X-WRA 6.5″ Coaxial 2-Way Weather Resistant Speaker System
Optimized for your Jeep
Alpine digs Jeeps. In their endeavor to optimize the audio experience for fellow Jeep fans, Alpine has designed the weatherproof and extremely versatile SPV-65X-WRA 6-1/2″marine-grade component speaker system that allows you to configure the included woofers and tweeters separately or as coaxials, depending on where you need to install them. Included factory wiring harnesses will also make installation go smoother.
Speakers built for your 2007-2018 JK
These 6.5-inch speakers in the SPV-65X-WRA are tuned specifically for the JK's in-cabin environment and fit into the factory speaker locations for an easy update that will impress your ears. The SPV-65X-WRA comes with adapters that allow the speakers to be installed as a component set by mounting the tweeters into the tombstones of older JKs or onto the dash for newer JKs. For older JKs that have a sound bar, the adapters convert the speakers into a coaxial design so they can be installed into the sound bar.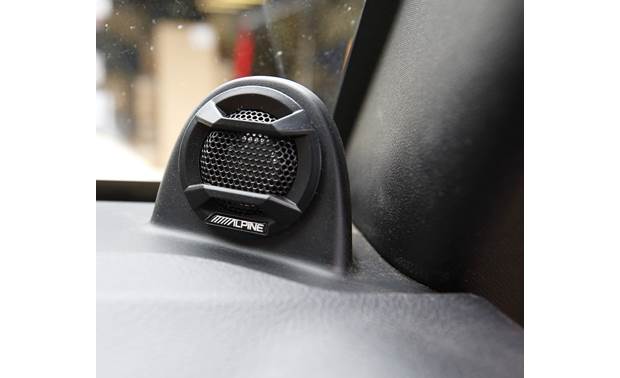 Weather Resistant
Driving with the top off is part of the fun of owning a Wrangler, but sometimes you get caught off-guard with the top down and inclement weather. The SPV-65X-WRA is weather resistant and rated IP55, so it's protected from limited dust ingress and low-pressure water spray from any direction.
As components
Alpine gives you several options for mounting the component 1″ Teteron dome tweeters, including brackets to use your JK's tombstone-style locations if you have them. Inline crossovers make installation tidier as well.
As coaxials
If you have rear locations that don't make a component configuration feasible, use Alpine's included brackets to mount the tweeters onto the woofers in a coaxial design.