Product Description
Definitive Technology SuperCube 2000 Compact Subwoofer – B Stock
The Definitive Technology SuperCube 2000 650-watt subwoofer gives your home theatre audio system the powerful boost you're looking for. Inside you'll find a 7.5″ SuperCube technology woofer that's pressure-coupled to two 7.5″ ultra-low bass radiators that generates deep, bone-rattling bass in a compact design.
Huge bass, tiny box
If you want high-impact bass excitement without sacrificing a large amount of floor space, then this is the subwoofer for you. Built on the success of Definitive's SuperCube series, the new SuperCube 2000 provides huge bass performance in a compact, room-friendly enclosure that measures less than a cubic foot. The secret to its success is an active woofer/passive radiator combination that produces big sound despite the cabinet's small size. And it's powered by a built-in 650-watt amplifier that really shows off this little sub's tight, accurate bass response.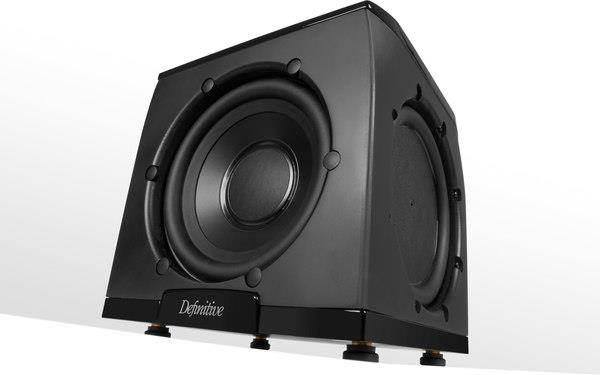 A unique approach to rock-solid bass
The SuperCube 2000 contains a 7-1/2″ woofer pressure-coupled to two 7-1/2″ passive radiators. This driver array gives the SuperCube 2000 the advantage of far greater speed and control than any large single-woofer sub could achieve. It's sure to please both movie and music lovers with its ability to produce explosive effects for Hollywood blockbusters, as well as precise, musical bass for all kinds of music.
The specially engineered, non-resonant cabinet uses multiple internal bracings to make sure that you hear clean bass without sound-muddying vibrations. And its single LFE input makes setup with multichannel home theater receivers quick and easy.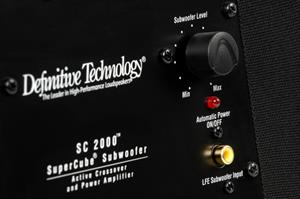 Innovative Engineering
More robust than ever before, the SuperCube® 2000 features an all-new digital amplifier and a single LFE input to make setup with multi-channel receivers quick and easy.
Rock-Solid Cabinet Enclosures
A speaker's cabinet affects its sonic performance. Vibration drains acoustical energy and adds unwanted distortion. SuperCube® Series enclosures are totally inert and resonance-free.
Capacity and Quality
Audiophiles and serious music listeners know a subwoofer's performance isn't just measured in loud, dull thuds and explosions per minute. When it comes to nuanced musical bass, the SuperCube® Series supplies tight, precise response for the most realistic music reproduction.
Style Meets Performance
The SuperCube® 2000 was painstakingly designed inside and out with the latest technology, internal braces that ensure total solidity and a gorgeous piano-gloss black lacquer finish. The result is an exquisite blend of elegance and big bass excitement.