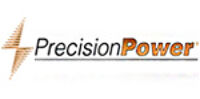 Precision Power HD13.SBWL Clutch Side Saddlebag Powered Subwoofer for Select '98-'13 Harley Davidson Touring Motorcycles- Each
Save $400.00
$1,499.99
$1,899.99
Payments as low as
$125.00/mo
Precision Power HD13.SBWL Clutch Side Saddlebag Powered Subwoofer – Each
Custom Down-Firing Subwoofer w/ Passive Radiator
Class-D Subwoofer Amplifier w/ Fault Protection
Low-Frequency Passive Radiator for Bass Response
Waterproof Hydrophobic Grommet Membrane Included
Special Order
Related Products:
Product Description

Features & Specifications

Documents

Warranty

Precision Power HD13.SBWL Clutch Side Saddlebag Powered Subwoofer for Select '98-'13 Harley Davidson Touring Motorcycles – Each

Upgrade your '98-'13 Harley Davidson Touring Motorcycle with the Precision Power HD13.SBWL Clutch Side Saddlebag Powered Subwoofer. This all-in-one solution is designed to add powerful bass to your rides without the hassle of matching amplifiers or compromising the integrity of your saddlebag structure. Precision Power has expertly combined a custom enclosure, subwoofer, and built-in digital amplifier to deliver exceptional performance and convenience.

Built to withstand rugged conditions, the HD13.SBWL features a down-firing subwoofer enclosure made of industrial-grade ABS through a rotomolding process. The enclosure ensures durability and optimal sound performance while complementing the style of your motorcycle. The built-in class-D subwoofer amplifier includes fault protection, ensuring reliable operation and safeguarding against potential damage.

The kit includes waterproof quick-disconnect plugs, making installation and removal in the saddlebag quick and easy. The custom active subwoofer is paired with a low-frequency added passive radiator, providing enhanced bass response and depth. The package also includes a waterproof hydrophonic grommet membrane, preventing moisture from entering and compromising the performance.

With the included plug-n-play harnesses, you can easily connect the HD13.SBWL to either your stock or aftermarket radio system. The high- and low-level adjustment switches offer flexibility in connecting the subwoofer to any configuration. Whether you have OE Harley Davidson radios or aftermarket Apple CarPlay & Android Auto replacement radios, this system seamlessly integrates with your setup.

One of the standout features of the HD13.SBWL is its ported membrane technology. This innovation allows bass to pass through the saddlebags without causing any damage to their structure. Each subwoofer kit includes ported grommets equipped with a unique membrane that permits sound to pass through while keeping out the elements. This technology is akin to the special membranes found in sports earbuds, ensuring an optimal listening experience.

Experience the powerful impact of the Precision Power HD13.SBWL Clutch Side Saddlebag Powered Subwoofer on your Harley Davidson Touring Motorcycle. Enjoy deep, rich bass and uncompromising performance, all in a convenient and easy-to-install package. Upgrade your riding experience and immerse yourself in the rhythm of the road with Precision Power.

Product: Precision Power HD13.SBWL Clutch Side Saddlebag Powered Subwoofer for Select '98-'13 Harley Davidson Touring Motorcycles- Each

Highlights

Down-Firing Subwoofer Enclosure Made of Industrial Grade ABS
Class-D Subwoofer Amplifier w/ Fault Protection Built-in
Enclosure Made of Industrial Grade ABS (Rotomolded)
Waterproof Quick-Disconnect Plugs for Easy Install/Removal in Saddlebag
Custom Active Subwoofer w/Low-Frequency Added Passive Radiator
Waterproof Hydrophonic Grommet Membrane Included
Plug-n-Play Harnesses Included for Stock or Aftermarket Radio

Compatibility

1998-2013 Harley Davidson®
Street Glide®, Electra Glide®, Electra Glide® Ultra Classic®, Road Glide®, Road Glide® Ultra

Includes Amplifier

Yes

Estimated Shipping

When you add an item to your cart the Estimated Shipping* cost will be shown.  This estimated shipping* cost is accurate to most major city locations across Canada.  If the shipping cost is higher than the estimated shipping* then GibbysESM will contact you for approval before we process your order.

To learn more click Shipping Terms & Conditions

Precision Power HD13.SBWL Owner's Manual

Precision Power 1 Year Limited Warranty

Only logged in customers who have purchased this product may leave a review.