Samsung VG-SESA11K/ZA 43″-65″ Studio TV Stand
Studio Stand
Free your TV from the wall and open a whole new world of interior design possibilities with Samsung VG-SESA11K/ZA .
Turn your TV into an objet d'art
Like a canvas on an easel, your TV transforms into a work of art with the Samsung VG-SESA11K/ZA, cultivating a showroom atmosphere wherever you place it. Admire your masterpiece when it's on — and even when it's off.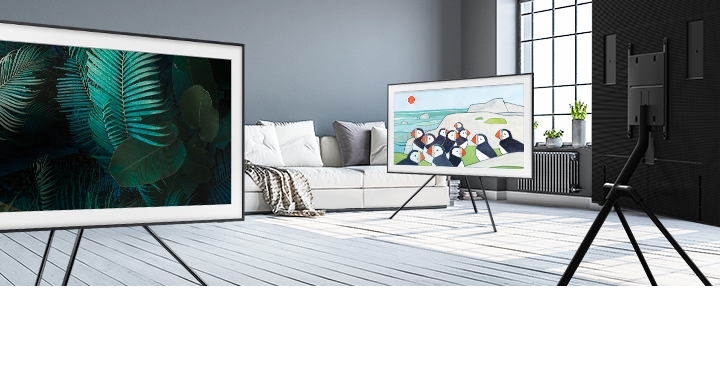 Studio stand lets you experiment with creative interior layouts so you can find what works best for you. Here are a few tips to help you get started.
Cable Management Solution
No clutter, no distractions — cables stay neatly concealed within the cleverly designed Studio Stand legs, so nothing will disturb your view.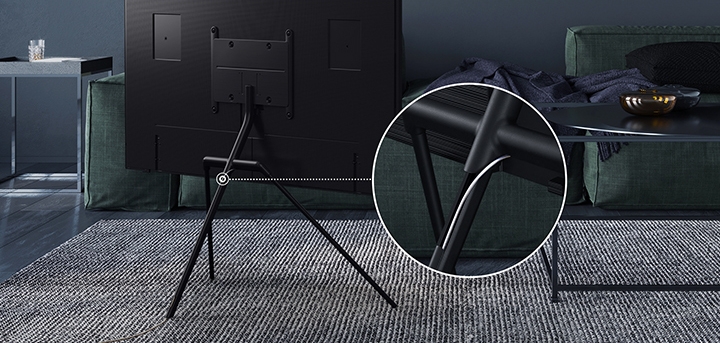 Compatible with various Samsung TVs
Designed to pair with the 50-65″ Q-Series, Crystal UHDs and The Frame TVs, the studio stand is the perfect finishing touch.