Sanus VMF620-B1 40″ – 50″ Flat-Panel Full-Motion TV Mount
Sanus VMF620-B1 full-motion+ mount lets you enjoy a great picture no matter where you watch. Tilt, swivel, extend and level your TV without the need for tools. Unsightly cables stay concealed, and tool-free assembly ensures a quick and easy installation. TV can slide from side-to-side for perfect positioning on the wall, and safety tab provides a safe and easy connection you can hear.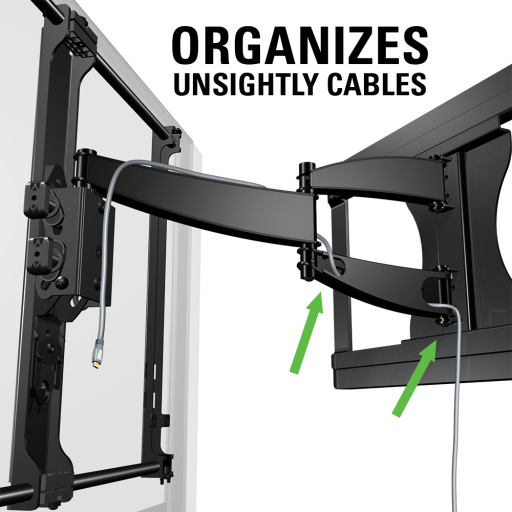 Ideal for mid-sized TVs
The Sanus Premium Series VMF620 makes it easy to wall-mount and precisely position your mid-sized TV. This full-motion bracket can support TVs with screen sizes from 37″ to 50″ and weighing up to 75 lbs.
The articulating arm extends your TV up to 20-5/16″ out from the wall. The mount lets you swivel your TV from side to side, and tilt it up or down for optimal viewing.
A smart, safe design for convenient mounting
Sanus' tools-free assembly makes setup simple. Once you've secured the brace to the wall, the articulating arm just hooks into position. A safety lock that closes with an audible click lets you know the arm is securely in place.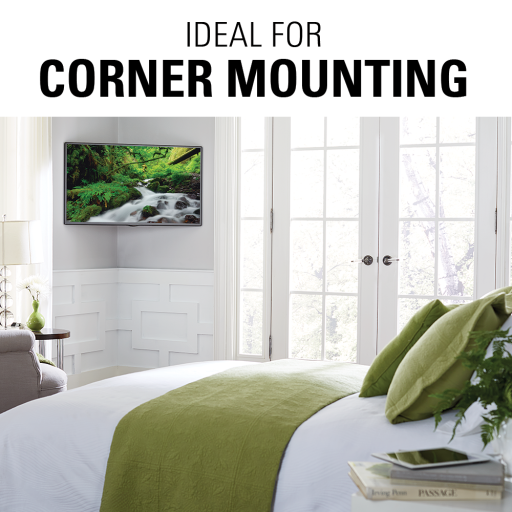 Fine-tune your TV's placement
The arm assembly can also be shifted slightly left or right on the wall plate so the TV is centered, even if your wall studs are off-center. Finally, channels in the mount's arm let you thread cables through it, keeping them free from tangles.
Features:
Easily adjust your TV without tools
Enjoy a great picture no matter where you watch
Hardware included
Leveling adjustments allow TV to be perfectly positioned after hanging
Our TV Mount products are Safety Tested and UL Certified
Slide TV side-to-side for perfect positioning on the wall
Swivel your TV left and right for the perfect view
TV "clicks" into place for a safe connection you can hear