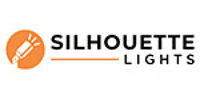 Silhouette Lights UWL604WP Open Stainless Steel LED Marker Light
$59.99
Payments as low as
$5.00/mo
Special Order - Ships direct from manufacturer, shipping times can vary
Silhouette Lights UWL604WP Open Stainless Steel LED Marker Light
Keeps light away from your eyes while highlighting areas that matter most
Durability in any environment, even when subjected to daily vehicle traffic
3w LED bulb boasts a warm 2700k color temperature
Special Order - Ships direct from manufacturer, shipping times can vary
Related Products:
Product Description

Features & Specifications

Documents

Warranty

Silhouette Lights UWL604WP Open Stainless Steel LED Marker Light

Sturdy and Sleek Illumination

If you are in search of reliable lighting options for your driveway, walkway, or outdoor steps, look no further than the UWL604WP Open Stainless Steel LED Marker Light. A lighting solution that exceeds all your expectations!

Built to Endure

Say goodbye to the hassles of salt damage. No more cautiously salting around your light fixtures during winter or worrying about the corrosive effects of coastal air. The 316 stainless steel body of the UWL604WP fixture ensures exceptional durability in any environment, even when subjected to daily vehicle traffic.

Precise Illumination

That's not all there is to admire about the UWL604WP, however. The open-style diffuser is designed to keep the light away from your eyes while precisely highlighting the areas that matter most to you. Illuminate stair risers to navigate safely in the dark, keep your driveway free from tire marks and guide your path along walkways, all while ensuring your garden beds remain untouched.

Versatile Applications

The UWL604WP offers limitless possibilities for accentuating various outdoor elements. Explore its potential in highlighting outdoor steps, walls, gazebos, patios, and more. Let your creativity soar with the UWL604W light fixture!

Specifications at a Glance

Operating at low voltage, specifically 12 AC, the Silhouette Lights UWL604WP features an integrated 3-watt LED with a warm 2700k color temperature. Crafted from 316 stainless steel, its brushed finish adds an elegant touch to its overall design. Designed for recessed applications, the Open LED Marker Light comes with 2 "DryConn" connectors for easy installation. Its compact dimensions of 2.7″ in total height and 1.65″ cap diameter make it an unobtrusive yet impactful addition to your outdoor space.

Product: Silhouette Lights UWL604WP Open Stainless Steel LED Marker Light

Specifications

Dimensions: 2.25h x 2.25"l x 1.5"d
Power: 3w
Colour temperature

What's Included

Open LED marker light
2 "DryConn" connectors

Estimated Shipping

When you add an item to your cart the Estimated Shipping* cost will be shown.  This estimated shipping* cost is accurate to most major city locations across Canada.  If the shipping cost is higher than the estimated shipping* then GibbysESM will contact you for approval before we process your order.

To learn more click Shipping Terms & Conditions

Silhouette Lighting Canada 5 year limited warranty
Timers, photocells and lightbulbs subject to 1 year

Only logged in customers who have purchased this product may leave a review.