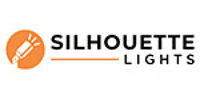 Silhouette Lights UWL675 Stainless Steel 4-Way LED Well Light
$90.00
Payments as low as
$7.50/mo
Special Order - Ships direct from manufacturer, shipping times can vary
Silhouette Lights UWL675 Stainless Steel 4-Way LED Well Light
Designed to emit light from the sides of the fixture
5w LED bulb boasts a warm 2700k color temperature
Seamlessly integrates into your landscape
Special Order - Ships direct from manufacturer, shipping times can vary
Related Products:
Product Description

Features & Specifications

Documents

Warranty

Silhouette Lights UWL675 Stainless Steel 4-Way LED Well Light

Enhance Your Outdoor Ambiance with Subtle LED Illumination that Complements Your Surroundings

Introducing the Silhouette Lights UWL675, a stainless steel 4-way LED Well Light that will take your landscape lighting to the next level. As an upgraded version of the popular UWL604WP 4-way model, this well light is perfect for illuminating walkways, decks and other various outdoor settings.

Thoughtful Lighting Design

Featuring a 4-way diffuser, the Silhouette Lights UWL675 is designed to emit light from the sides of the fixture, effectively preventing any direct glare and ensuring a gentle, ambient illumination. By keeping this light focused on the ground below, this well light beautifully accentuates your landscape without overpowering the natural beauty of all of its surroundings. With its low-level lighting, it creates a soothing and inviting atmosphere that harmoniously blends with your outdoor space.

Specifications for Optimal Performance

Operating at a low voltage of 12v AC, the Silhouette Lights UWL675 is equipped with a 5w LED that emits a warm 2700k color temperature. Its stainless steel construction guarantees durability and longevity, while the sleek stainless steel finish adds a touch of modern elegance to its design. This recessed well light comes complete with a 5w MR16 LED bulb, 2 "Dry-Conn" connectors for an easy installation and a PVC sleeve for added versatility. With compact dimensions of 4.25″ in height and 3.5″ in diameter, this well light will seamlessly integrate into your landscape while providing exceptional lighting performance.

Experience the Silhouette Lights UWL675 and let its subtle LED illumination transform your outdoor environment into a captivating and inviting oasis that you and others will enjoy.

Product: Silhouette Lights UWL675 Stainless Steel 4-Way LED Well Light

Specifications

Dimensions: 4.25"h x 4.25"l x 3.25"d
Power: 5w
Colour temperature: 2700k

What's Included

4 way well light
5w MR16 LED
2 "DryConn" connectors
PVC sleeve

Estimated Shipping

When you add an item to your cart the Estimated Shipping* cost will be shown.  This estimated shipping* cost is accurate to most major city locations across Canada.  If the shipping cost is higher than the estimated shipping* then GibbysESM will contact you for approval before we process your order.

To learn more click Shipping Terms & Conditions

Silhouette Lighting Canada 5 year limited warranty
Timers, photocells and lightbulbs subject to 1 year

Only logged in customers who have purchased this product may leave a review.