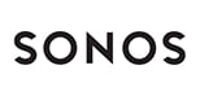 Sonos One Voice Controlled Smart Speakers Gen 2 | Sonos Sub Mini Wireless Subwoofer – Bundle – Black
Save $40.00
$1,047.00
$1,087.00
Payments as low as
$87.25/mo
Related Products:
Product Description

Features & Specifications

Documents

Warranty

Sonos One Voice Controlled Smart Speakers Gen 2 | Sonos Sub Mini Wireless Subwoofer – Bundle – Black

This Bundle Includes:
(2) Sonos ONE ( Gen 2 ) Voice Controlled Smart Speaker – Black
(1) Sonos Sub Mini Wireless Subwoofer – Black

Sonos One Voice Controlled Smart Speaker Gen 2 – Black

The new Sonos One blends great sound with Amazon Alexa, the easy-to-use voice service, for future-ready voice control of your music and more.

Control Sonos with your voice

Sonos One allows you to start music with your voice from Spotify, Amazon Music, iHeartRadio and TuneIn. Use your voice and the Sonos app to control and manage all your music in one place: dozens of music services including Apple Music, podcasts, Internet radio stations and much more.

Music and much more

Ask Alexa to check news and traffic, set a timer, manage smart devices and other helpful skills using a single Sonos speaker. *the One does not support Alexa voice calling.

Control any way you want

Sonos One seamlessly syncs voice, app, and touch commands, enabling you to manage music with a single word, tap of the app, or swipe of the speaker. Combine voice with the Sonos app to manage all your music in one place.

Multi-room listening

Wirelessly connects to Sonos speakers in additional rooms, allowing you to expand your Home Sound System when you're ready.

Superior sound

Enjoy surprisingly rich, room-filling sound from a smart speaker.

Seamless design

Seamless all-black or all-white color, smooth matte finish, durable metal grille for an appearance that fits in any home.

Complete privacy

An illuminated LED indicator light ensures you always know when your speaker's microphone is active. Or turned off. Sonos One is designed with extra security — the hard-wire LED connection ensures no one is listening when you want privacy.

Custom Microphone Array

Sonos One is built with custom 6-microphone array to hear you from anywhere in the room, no matter how loud the music is playing. With smart voice capture and noise cancellation, the Sonos One ensures you're heard.

Responsive Audio Chime

Alexa provides an audio chime to let you know Sonos One has heard you and is working on a response.

Proven design

Built on the mini-but-mighty blueprints of PLAY:1, Sonos One is backed by a pair of Class-D amplifiers and custom-built drivers, meticulously tuned to the speaker's unique acoustic architecture.

Touch controls

Tap to turn up the volume. Swipe to skip a track. Mute the microphone for privacy. Sonos One's touch controls are always a tap away.

Fits almost anywhere

Its size makes it perfect for bookshelves, counters and snug spaces. Mount Sonos One to the wall, ceiling or a floor stand using third party accessories.

Humidity resistant

Designed to be moisture resistant, Sonos One streams your favorite songs in music starved places like bathrooms and outdoor patios. All you need is Wi-Fi and a power source.

Trueplay speaker tuning

Trueplay fine-tunes the One to ensure you get the very best sound in any room, no matter where you put it.

Modular

Pair two Sonos Ones together in the same room for instant stereo sound; add a Sub for deep bass. Or pair with your TV's Playbar or Playbase for epic home theater surround sound. Cannot be stereo paired with other Sonos speakers including Play:1.

Add to your Sonos Home Sound System

Sonos One wirelessly syncs with your entire Sonos Home Sound System. Fill separate rooms with different songs. Or group them together to hear the same song throughout the house.

Better over time

Since Sonos is continually updating with new features, services and skills, your music and voice options will both keep getting better over time.

Sonos Sub Mini Wireless Subwoofer – Black

The Sonos Sub Mini wireless woofer, Experience powerful lows that surpass your highest expectations. Pair Sub Mini with Beam, Ray, One, One SL or SYMFONISK speakers to enhance scenes and songs with surprisingly rich, clear, and balanced low end.

More exhilarating entertainment

Pair Sub Mini with Beam or Ray and experience dramatic depth that puts you inside your shows, movies, and games. Enjoy greater depth and clarity for music when you pair with One or One SL or when you listen to music on your Sonos soundbar.

Boom without the box

Hide Sonos Sub Mini in plain sight or tuck it under your furniture. The elegant cylindrical design is unlike any other subwoofer and looks at home in your home.

Low bass with low effort

With a single cable and app-guided setup, Sub Mini makes it simple to enjoy fuller, more detailed sound. Mix and match Sonos speakers to create a wireless sound system for immersive home theater, multiroom listening, and more.

Easy control

The volume automatically adjusts with your paired soundbar or speaker. Use the Sonos app to customize the bass level.

Stream everything you love

Enjoy music, podcasts, radio, and audiobooks from all your favorite services. Sonos Radio is ready to stream from the Sonos app as soon as you set up, with free curated playlists, original shows, and live stations for your Sonos Sub Mini woofer.

Sound of the Future

Dual force-canceling woofers generate surprisingly deep, dynamic low end while minimizing buzz, rattle, or distortion so you feel more immersed in every scene and song. Advanced processing further enhances the acoustics, reproducing the full-tuned low frequencies expected from a much larger subwoofer. Trueplay tuning technology optimizes the bass for the unique acoustics of your space. Supported iOS device required.

The center tunnel efficiently moves air to maximize bass while nodding to the design of the iconic Sonos Sub. Effortlessly control the sound. The volume automatically adjusts along with your paired speaker or soundbar, and you can use the Sonos app to customize the EQ.

The 5 GHz WiFi connection enhances audio transmission speed, syncing high-quality sound with your Sonos soundbar and TV.

Product: Sonos One Voice Controlled Smart Speakers Gen 2 | Sonos Sub Mini Wireless Subwoofer - Bundle - Black

Weight
1.85 kg
Sonos One Specifications

– 2x Class-D digital amplifiers
– 1x tweeter
– 1x mid-woofer
– 1x 10/100Mbps Ethernet port
– AC 100-240V, 50-60Hz, universal input far-field microphone array, used for advanced beamforming and echo cancellation.

Sub Mini Specifications

– Frequency Response: 25 Hz
– Finish: Matte
– WiFi: 802.11a/b/g/n
– Low Latency: 5 GHz connection
– Ethernet: 10/100 port
– Voltage: 100-240V 50/60Hz internal power supply

Estimated Shipping

When you add an item to your cart the Estimated Shipping* cost will be shown.  This estimated shipping* cost is accurate to most major city locations across Canada.  If the shipping cost is higher than the estimated shipping* then GibbysESM will contact you for approval before we process your order.

To learn more click Shipping Terms & Conditions

Sonos Canada 1 Year Limited Manufacturers Warranty

Only logged in customers who have purchased this product may leave a review.