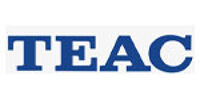 TEAC W1200B Heritage Series Dual-Well Cassette Deck
$739.00
Payments as low as
$61.58/mo
TEAC W1200B Heritage Series Dual-Well Cassette Deck
Dual cassette decks with independent mechanisms for REC/PLAY on each deck
Hiss is reduced via a noise cancellation technology while playing back (equivalent to Dolby B NR)
REC/PLAY cassettes for standard (Type I) and chrome (Type II) formats (auto detect)
Play Metal (Type IV) tape (auto detect)
Special Order
Product Description
Features & Specifications
Documents
Warranty
TEAC W1200B Heritage Series Dual-Well Cassette Deck
The W1200B is an authentic twin cassette deck for the present day that is based on TEAC's illustrious history of producing tape recorders of the highest calibre.
Two one-way cassette decks, mic mixing, a USB digital output, and other flexible recording options are included in the double cassette deck known as the W1200B. Cassette tapes have recently captured the interest of people who have never used them because of its warm, distinctly analogue sound as well as the convenience of recording and the potential to make "mix-tapes." We set out to develop a cassette deck with a user interface appropriate for the digital audio era and a high level of performance. The W1200B includes a wide variety of adaptable features that enable karaoke singing, the recording of conference minutes, and even the digital recording of analogue cassettes via a computer. It not only provides sound that is near to the original. Due to their separate drive mechanisms, the two cassette decks allow for recording and playback on each. Owners can record simultaneously on both decks to create a pair of identical cassettes at the same time. You can also practice your Karaoke singing with a cassette tape or any external sound source thanks to the mic input and mic mixing features (via LINE IN). The W1200B is a clear example of TEAC's decades of recording equipment manufacturing expertise, especially in terms of the noise reduction technology. It enables users to listen to old cassette tapes that were initially recorded with Dolby B NR in the correct way. Additionally, you may adjust playback speed with the pitch control, and you can fine-tune recording levels using the level meters that are included. An audio timer from a third party can be used with the timer's REC/PLAY capability, which is offered.
Additionally, using a USB connector, the W1200B can transmit digital audio at CD quality (up to 48 kHz/16-bit PCM) to a computer, enabling the digital archiving of your cassette tape collection. You can listen to your old tape-based music collection on a network player, DAP, smartphone, or even in your car after having them digitally converted on a computer.
The W1200B establishes a new standard for double cassette decks in the contemporary era by providing a high level of fidelity as a recording device mixed with cutting-edge digital technologies.
REC/PLAY Dual Cassette Decks With Independent Mechanics
There are two straightforward one-way cassette mechanisms used in the W1200B. Users can swap out the cassette tape in TAPE 2 to get it ready to play (or record) when TAPE1 is finished playing (or recording). Users can operate the other deck (change cassettes, fast-forward, or rewind) while the first deck is playing (or recording), assuring continuity of playback or recording. This is possible because both decks have independent drive sections for control. Both decks allow for recording on Normal and Chrome-type cassettes, as well as the playback of Normal (Type I), Chrome (Type II), and Metal (Type IV) tapes.
Noise-Cancelling Equipment For Dolby B Tape Playback
The hiss noise that is present during cassette tape playback is muted by the built-in noise reduction mechanism in the W1200B. This makes it possible to play back cassette recordings that were previously recorded using Dolby B NR with sound quality that is quite similar to the original.
RTZ Capabilities And Pitch Control
In order to return the playback sound on old cassettes to their original key with the W1200B, TAPE 1 is fitted with a pitch control that modifies playback speed by changing it by 12 percent. Additionally, users can make voices easier to comprehend at slower tape speeds when transcribing recorded meetings and speeches by combining the Pitch control with A-B Repeat play. Furthermore, TAPE 1 and TAPE 2 have Return-to-Zero (RTZ) features that allow it simple to reset them to their "0000" counter positions by pressing a single button.
Using Parallel Recording To Concurrently Create Identical Tapes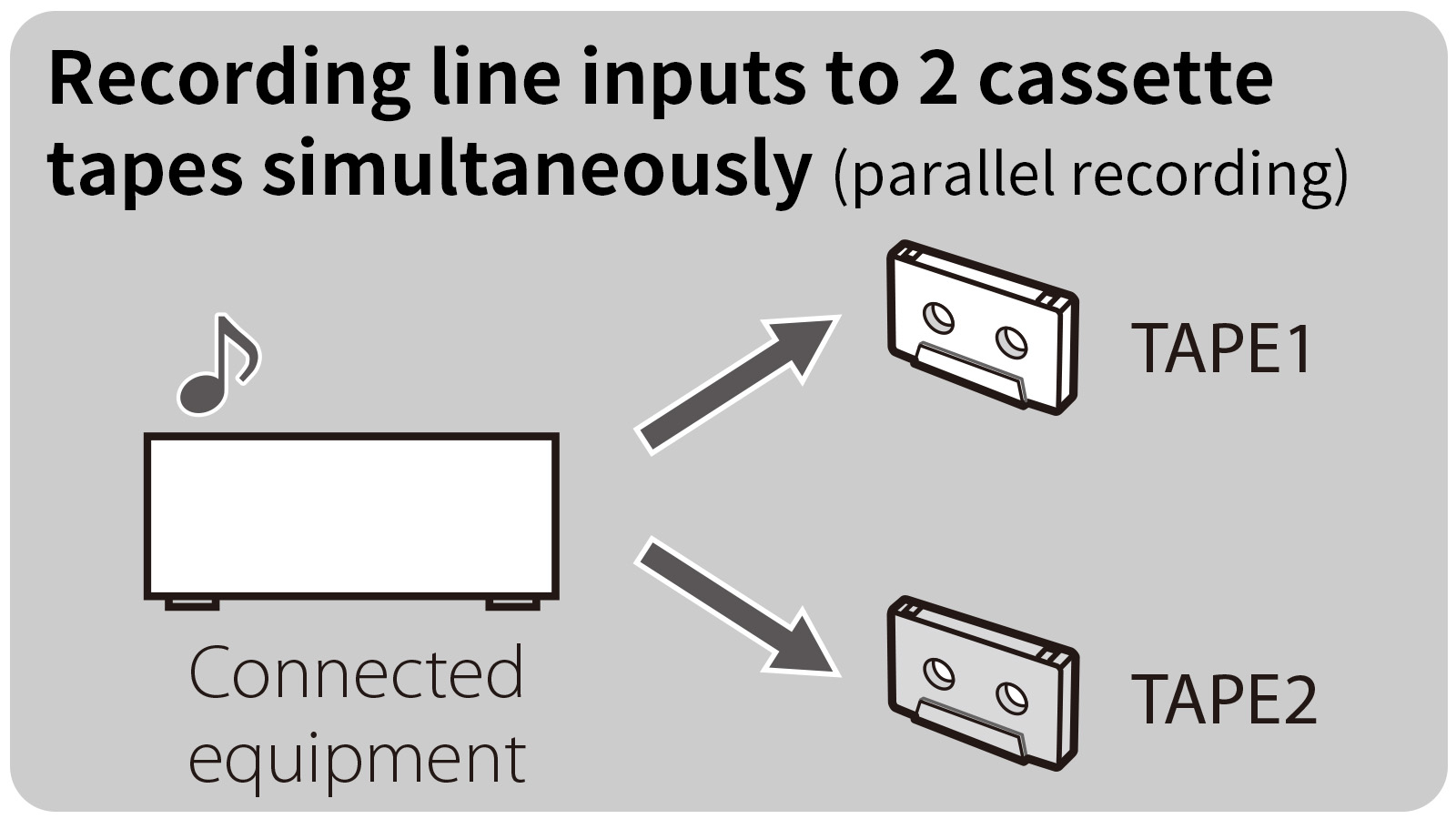 On TAPE 1 and TAPE 2, Parallel Recording simultaneously creates two identical tapes. It is a practical approach to send someone a copy of a tape immediately upon recording.
Two-Way REC MUTE
The dual mode REC MUTE function enables users to add silences (spaces) between recordings and remove extraneous sections during recording. Simply pushing the REC MUTE button once when recording or in rec-standby causes the W1200B to leave a 4-second "blank" (a typical gap) between tracks. If you press and hold the button for more than 4 seconds, you can extend the blank as long as you need.
Microphone Inputs And Microphone Mixing For Karaoke And Announcement Purposes
Users can combine microphone sound with tape/aux sound using the mic input and mixing function and they can record the combined sound to a cassette tape. Users can enjoy Karaoke performances without an external mixer by setting the mic level (ideal for announcement-type applications). Of course, it is also supported to record the mic sound just to a cassette tape. When combined with the Parallel Recording feature, users can concurrently produce two cassettes that are identical, helpful for recording conference minutes. (For example, with one serving as the "master" and the other as a backup)
* Stereo microphones are not supported by the W1200B. Please use a monaural microphone only.
Tape Dubbing With One Touch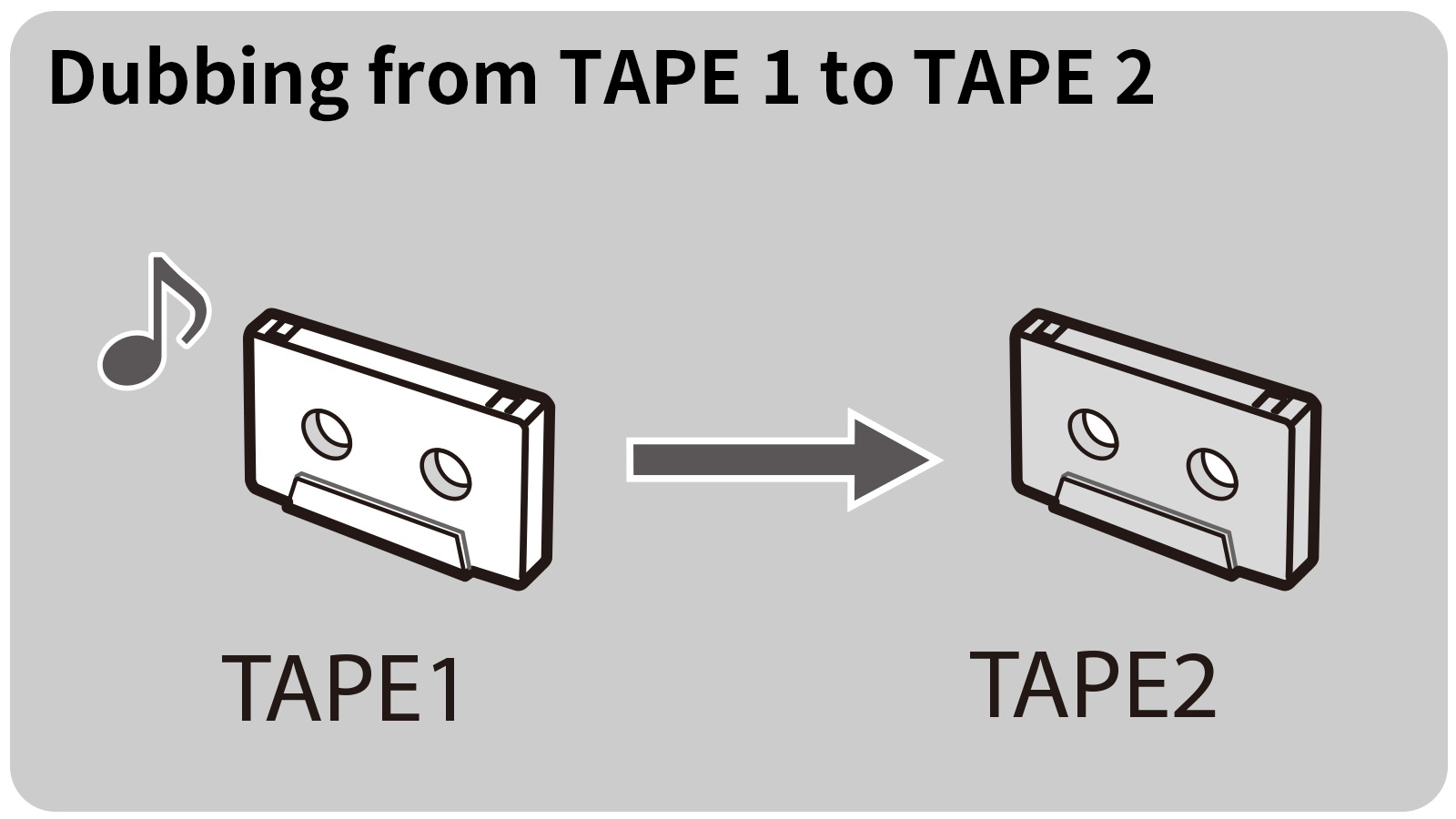 Users can easily make a backup copy of the original cassette tape with the W1200B by duplicating it with simply the push of a button. When dubbing, users may also add silences between tracks by using the REC MUTE button. By permitting the deletion of unnecessary portions, this also functions as a straightforward editing system.
Level Meters On A Fluorescent Display
All the information required to operate the decks, including Left and Right level metres for full-fledged recording and independent tape counts for TAPE 1 and TAPE 2, is shown on a fluorescent display with great contrast and brightness. Users can change the brightness in accordance with the surroundings by using the dimmer function.
PC Digital Recording Through USB Digital Out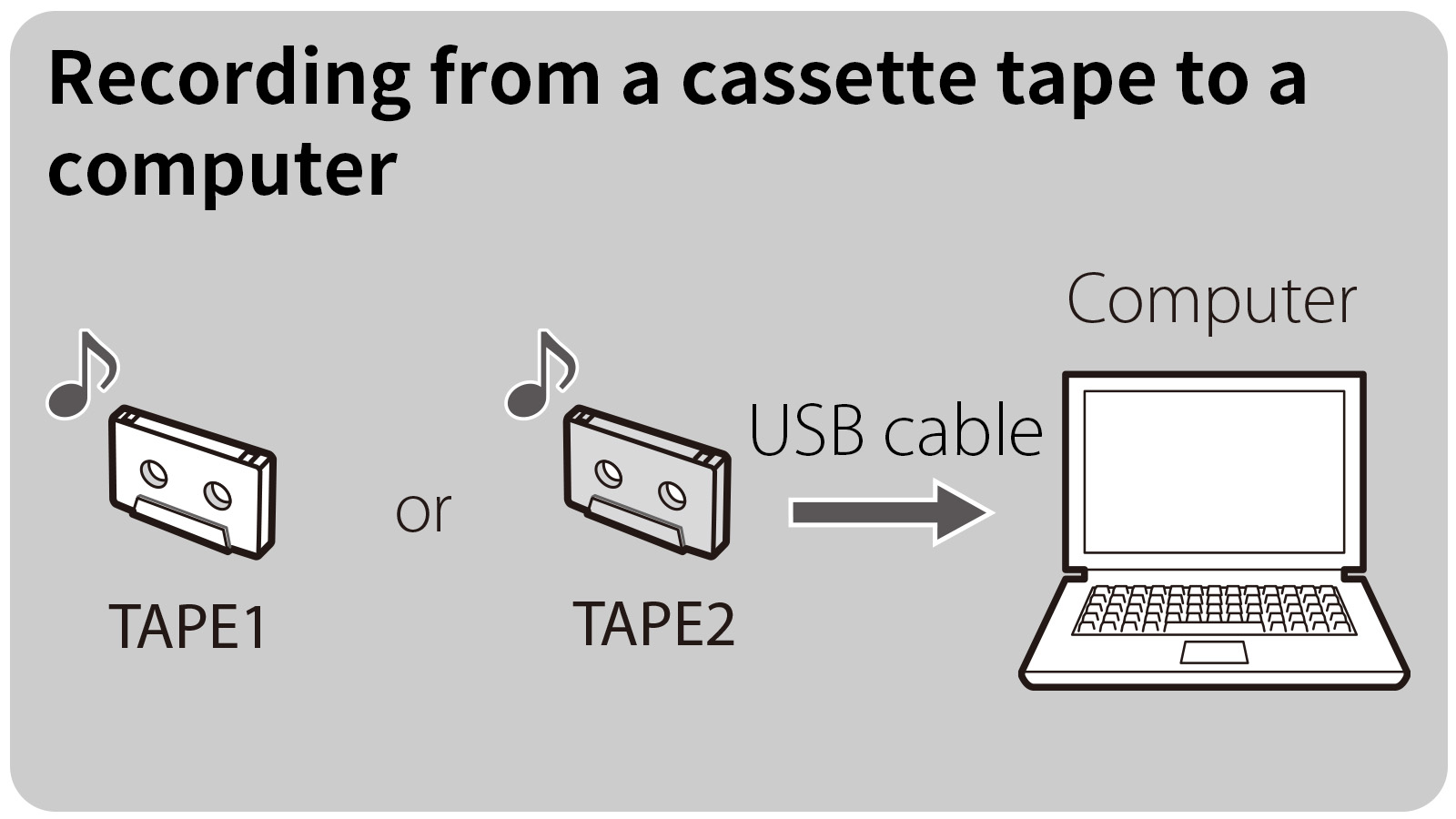 Users can digitally archive their cassette tape libraries at 48kHz/16-bit CD quality thanks to an integrated A/D converter and a USB digital output on the back panel. Depending on the original tape's recording quality, you can choose between 8kHz and 48kHz for the sampling frequency and 8 or 16 bits for the bit depth. A user can listen to a digital archive on a computer, DAP, smartphone, network player, or even in a car after it has been made.
* Additional digital recording software, such as Garage Band or Audacity is necessary.
Timer set to REC/PLAY
When the W1200B is turned on with an external audio timer, users can record/playback tape using the timed REC/Play ready feature.
* There is no built-in timer on the W1200B. Timer REC/Play is not possible with just the W-1200. It is necessary to use an external audio timer. You can connect sources that support timer operation to these devices. Consult the source device's manufacturer for more information.
Product: TEAC W1200B Heritage Series Dual-Well Cassette Deck
Features

Dual cassette decks with independent mechanisms for REC/PLAY on each deck
Hiss is reduced via a noise cancellation technology while playing back (equivalent to Dolby B NR)
REC/PLAY cassettes for standard (Type I) and chrome (Type II) formats (auto detect)
Play Metal (Type IV) tape (auto detect)
With just one touch, REC MUTE may produce silences of up to four seconds in length
For karaoke and announcement applications, mic input with mic mixing
Dubbing with one touch for simple tape duplication
For simultaneous recording to two tapes, use parallel (simultaneous) recording
Timer ready for REC/Play It is necessary to use an external audio timer
Digital tape counters with four digits
Tape counter "0000" position one-touch return using the RTZ (Return to Zero) function
Repeat Play (Playback stops after a maximum of 20 repetitions)

Specifications

Deck section
Tracking system: 4-track, 2-channel Stereo

Head configuration
REC/PLAY head: One each for TAPE1 and TAPE2
ERASE head: One each for TAPE1 and TAPE2
Tape speed: 4.8cm/sec.
Pitch control: ±12% (TAPE1 PLAYBACK only)
Fast rewinding time: Approximately 120 seconds (C-60 tape)
Wow and flutter: 0.25% (W.RMS)

Frequency response
Chrome tape (Type II): 30 to 15k Hz(±4dB)
Normal tape (Type I): 30 to 13k Hz(±4dB)
Total S/N ratio: 59dB (at max recording level input, A-weight)

Input/Output
Analog audio input
Connectors: RCA × 1 pair
Nominal input level: 0.28V
Input impedance: 33k ohms

Mic input
Connector: Standard 6.3mm (1/4") stereo jack
Nominal input level: 0.38mV
Input impedance: 3k ohms or more

Analogue audio output
Connector: RCA × 1 pair
Nominal output level: 0.46V
Output impedance: 1k ohms

Headphone output
Connector: Standard 6.3mm (1/4") stereo jack
Output power: 15mW (at 32 ohms loaded)

USB digital output
Connector: USB Type-B
Protocol: USB2.0 FULL SPEED
Sampling frequency: 8k / 11.025k / 16k / 22.05k / 32k / 44.1k / 48k Hz, Bit-depth 8 / 16bit

General
Operating power
US / Canada: AC 120V, 60Hz
UK / Europe: AC 230V 50Hz
Power consumption: 22W
Dimensions: 17.1"(W) × 5.7"(H) × 11.3"(D) / 435(W) × 145(H) × 285.8(D)mm

Weight
US / Canada: 9.3lbs. / 4.2kg
UK / Europe: 10.2lbs. / 4.6kg
Accessories: Remote control (RC-1331), AA batteries × 2, RCA audio cable, Owner's Manual (including Warranty)
Estimated Shipping
When you add an item to your cart the Estimated Shipping* cost will be shown.  This estimated shipping* cost is accurate to most major city locations across Canada.  If the shipping cost is higher than the estimated shipping* then GibbysESM will contact you for approval before we process your order.
To learn more click Shipping Terms & Conditions
TEAC Canada 1 Year Limited Warranty
Only logged in customers who have purchased this product may leave a review.