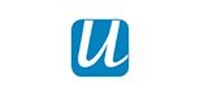 Ultralink ULP2HD28K High Speed 8k HDMI Cable W/ Ethernet 2M
$79.99
Payments as low as
$6.67/mo
In Stock Today - Call to inquire about Purchasing
Ultralink ULP2HD28K High Speed 8k HDMI Cable W/ Ethernet 2M
-Delivering up to 48 Gbps high speed, supports 8K and 4K @60/120Hz HD video and future proof.
-All cables are enabled with an audio return channel and meet the "Ultra High Speed with Ethernet" standard.
-All cables support full 1080p+, 16-bit deep color, 3D and refresh rates.
-Over-spec materials and design deliver stunning clear performance in both audio and video signals.
-Foam-PE insulation blocks electromagnetic signal interference drastically reducing distortion and noise.
In Stock Today - Call to inquire about Purchasing