Samsung SWA-9500S/ZC Wireless Surround Speaker Kit – Pair
Wrapped in sound, not wires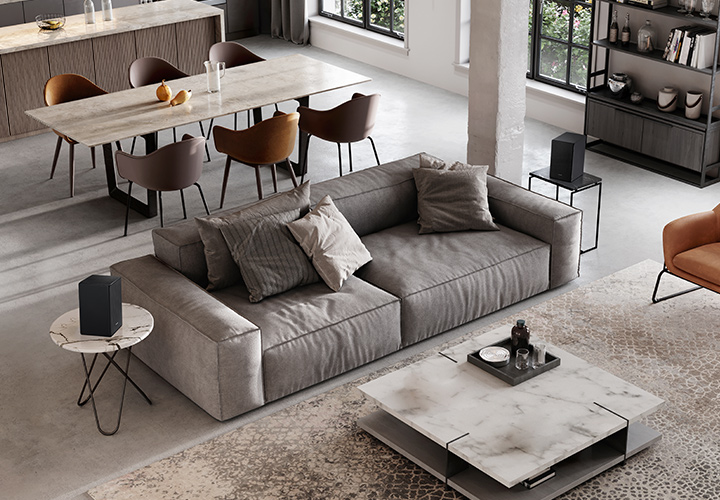 Simple, space-saving setup
Full Wireless Solution
Sync up to a surround sound experience that doesn't clutter your space. Link the wireless Samsung SWA-9500S/ZC Rear Speaker Kit to your Soundbar* without separate modules and enjoy cinematic audio.
*Compatible with Q900A, Q800A & Q700A Soundbars only.
* Power cable required.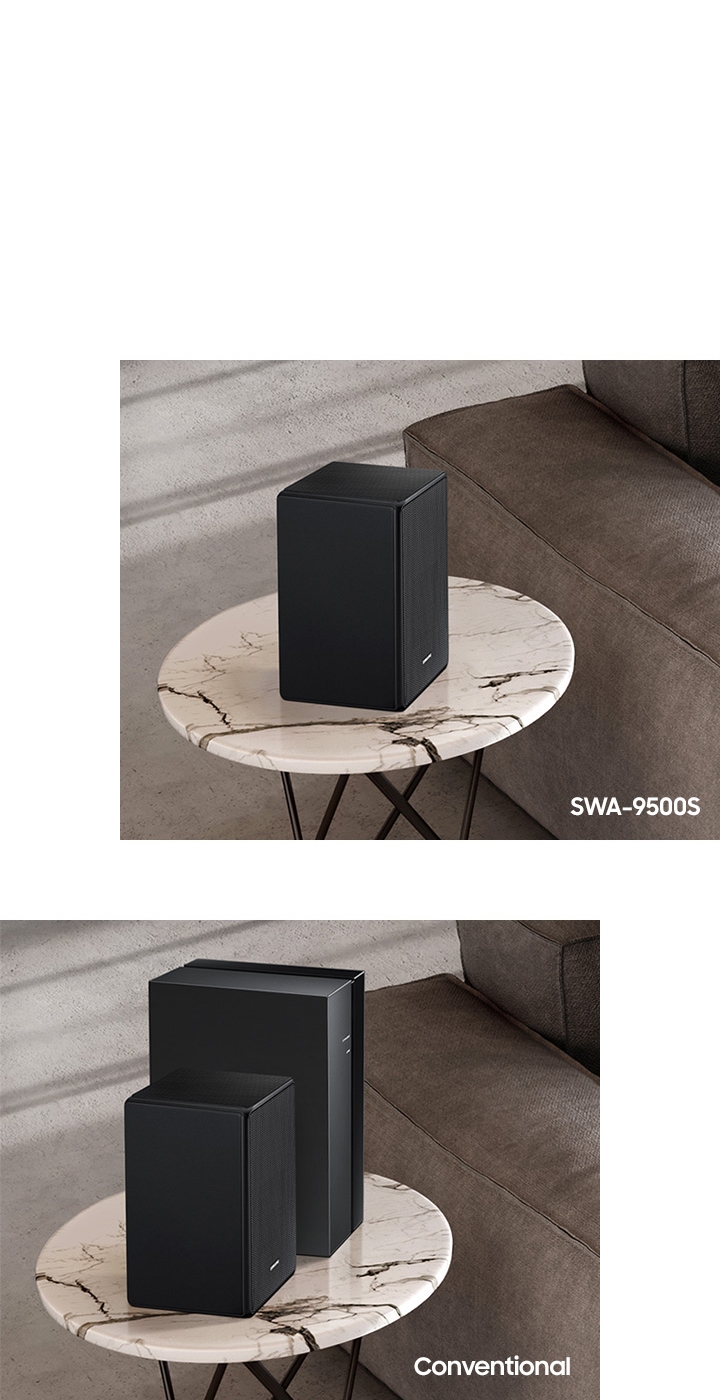 Sound travels around the room
Wireless Dolby Atmos surround sound ready
Samsung SWA-9500S/ZC wireless rear speakers with Dolby Atmos technology, takes surround sound to next level for more dynamic entertainment.
* The wireless module requires a power cord to function and speaker cables to connect to rear speakers.