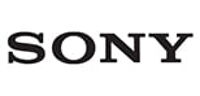 Sony STRAZ1000ES Premium ES 7.2 CH 8K A/V Receiver – 2023 Model
Model Number:
STRAZ1000ES
UPC: 27242924048
Model Number:
STRAZ1000ES
UPC: 27242924048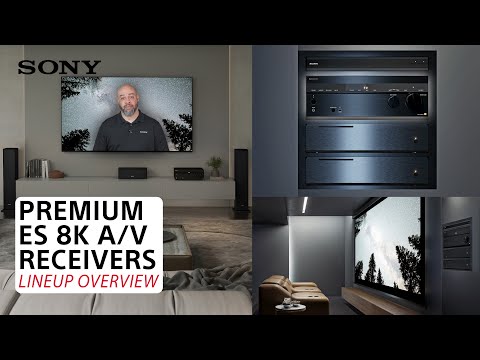 $1,698.00
Payments as low as
$141.50/mo
Sony STRAZ1000ES Premium ES 7.2 CH 8K A/V Receiver – 2023 Model
7.2 CH A/V Receiver2 (100 W + 100 W 8 ohms, 1 kHz, 2ch, THD 0.9%)
8K & 4K/120 HDMI Connectivity with HDMI 2.1 support (6-in/2-out)
Supports Dolby Atmos® & DTS:X® object-based sound decoding
Truly Immersive audio with Digital Cinema Auto Calibration IX and 360 Spatial Sound Mapping
Support for the most common HDR formats Dolby Vision, HDR10, Hybrid Log Gamma, IMAX Enhanced
"Works with SONOS" makes it possible to integrate the STR-AZ1000ES with your new or already existing SONOS system.
Stream your way with Bluetooth, Wi-Fi, Chromecast built-in, Spotify Connect, and Apple AirPlay.
Connects to your home's other devices with Google Assistant
Optimized especially for custom in-home integration, and system configuration – Seamless IP Control integration with the leading control systems
Flexible setup options with built-in graphical user interface or front panel display
Zone 2 & Zone 3 for Flexible, multi-zone distribution capability
Premium componentry meets ES standards for audio performance
Center channel enhancements include Center Speaker Lift Up and Acoustic Center Sync
Control with Sony Music Center app
Compatible with Sony's SA-RS3S & SA-RS5 wireless rear speakers and SA-SW3 & SA-SW5 wireless subwoofers
Covered by our Sony® ES 5-Year Limited Warranty
Related Products:
Product Description

Features & Specifications

Documents

Warranty

Sony STRAZ1000ES Premium ES 7.2 CH 8K A/V Receiver – 2023 Model

Elevated sound quality and powerful amplification that meets ES standards

The Sony STRAZ1000ES delivers cinema-like surround sound and crystal-clear music reproduction with 100W of power.

8K & 4K/120 HDMI Connectivity

Enjoy the latest HDMI technology with support for 8K & 4K/120 video sources.1, 4 Equipped with four 8K HDMI inputs and two outputs the STR-AZ1000ES is capable of delivering the most stunning picture quality and amazing clarity.

Support for the most advanced object-based audio formats

With support for Dolby Atmos®, Dolby Speaker Virtualization, DTS:X®, and DTS Virtual: X the STR-AZ1000ES delivers a truly elevated object-based surround-sound experience.

360 Spatial Sound Mapping

Experience true immersion. Sony's exclusive 360 Spatial Sound Mapping technology reproduces a physical sound field that can adapt to your environment and create an experience that feels like a movie theatre or concert hall.

Digital Cinema Auto Calibration IX

A new technology developed by Sony, Digital Cinema Auto Calibration IX precisely corrects the distance, angle, sound pressure, and frequency response of each speaker that's connected to the STR-AZ1000ES to create the ideal sound field for any home theatre setup.

Supports Dolby Vision, HDR10, and Hybrid Log Gamma, and IMAX Enhanced

Enjoy dynamic, realistic picture quality with support for exciting HDR formats like Dolby Vision, HDR10, Hybrid Log Gamma, and IMAX Enhanced.

"Works with SONOS"

From the SONOS app you will be able to turn on your A/V receiver, switch to the designated input source for playback, and control the volume of your A/V receiver.

Easy Listening

Listen to all your favourite tracks. The Sony STRAZ1000ES supports audio streaming via Bluetooth,11 Wi-Fi, Chromecast built-in,7 Spotify Connect, and Apple AirPlay

Voice Assistant Compatibility

Connect to your home's other devices, and use voice control to operate your receiver with Google Assistant.

Roon Tested

Enjoy seamless integration with your Roon system for full access to all your music—including your digital files and streaming services—all in one place.

Compatible with Sony Music Centre app

Control the Sony STRAZ1000ES from your mobile device for operations like source selection, zone control, sound field control, volume control, media playback, and voice assistant setup.

Support for integration with leading home control systems

With support for leading control and remote monitoring systems Control4, Savant, Crestron, and OvrC, the STR-AZ1000ES is built for integration.

Flexible setup options

Installing the Sony STRAZ1000ES is easy. Setup can be performed via the onscreen Graphical User Interface (GUI).

USB Front Input with settings save option

Using the front mounted USB, you can easily apply system updates and during setup, save all receiver settings to a flash drive for backing up and porting over to another unit to replicate settings

Wireless Speaker & Subwoofer compatibility

Sony's RS3S & SA-RS5 wireless rear speakers and SA-SW3 & SASW5 wireless subwoofers are compatible with the STR-AZ1000ES. Two subwoofers of the same model may be connected simultaneously to the receiver.

DSEE Ultimate

Using AI-based technology, DSEE Ultimate accurately upscales audio to near-high-resolution sound quality.

HDMI 2.1

While enabling higher-quality video output and reduced latency from input devices like game consoles, HDMI 2.1 also provides support for Auto Low Latency Mode (ALLM), Variable Refresh Rate (VRR).

6 HDMI Inputs/2 Outputs

The Sony STRAZ1000ES has six HDMI inputs with two inputs supporting full 8K & 4K/12 video sources, and two HDMI outputs that also support full 8K & 4K/120 video sources.

Chassis and sub-chassis

With the addition of a sub-chassis structure on the rear of the front panel, the rigidity of the receiver is increased. This results in a further reduction of vibration and improved sound quality overall.

Power Supply Capacitors

The newly designed power supply capacitors, developed by Sony, improve stability and achieve superior sound quality.

New Large Capacity Power Transformer

The redesigned power transformer also features a new core material and bobbin to lower distortion and improve sound quality.

Redeveloped digital section

The new digital section enables all signal processing to be performed on a single chip while also providing lower impedance, increased capacitance, and better stability.

New DAC enables 32-bit operations

Digital PCM signal input is processed at 32-bit and converted to analog by the DAC, while DSD signal input during direct mode is natively input to the DAC and converted to an analog signal.

Improved analog power for DAC

The DAC analog power supply uses a low-noise power supply IC to ensure that performance hi-fidelity performance can be achieved.

Buffer amp for DAC

Buffer amp for DAC: A new DAC analog output filter circuit was designed utilizing a JFET and op-amp improvement in noise floor. The phase rotation was shifted to a higher frequency, expanding the bandwidth and improving sound clarity for wide-bandwidth sources like high-resolution audio.

Sony exclusive Pre-Amp integrated circuit

A Sony-exclusive integrated circuit was developed to improve all amplification functions of the Sony STRAZ1000ES. The pre-amp is independently connected to each individual amplifier channel, improving channel separation and reducing internal interference over more traditional cascading designs.

Hi-Res Audio & 360 Reality Audio

Enjoy music the way the artists truly intended with High-Resolution Audio for crystal clear precision or discover a new way of listening with 360 Reality Audio7 for a truly immersive live concert or studio session experience.6 With the STR-AZ1000ES, your music comes to life like never before.

Product: Sony STRAZ1000ES Premium ES 7.2 CH 8K A/V Receiver - 2023 Model

Amplification

Number Of Channels 7
Stereo RMS Power (watts) 70
THD in Stereo 0.09 %
Frequency Bandwidth (stereo) 20-20k Hz
Minimum Impedance L/R 6 ohms
Minimum Impedance Center 6 ohms
Minimum Impedance Surround 6 ohms

General Features

Bluetooth Built-in
Apple AirPlay AirPlay 2
Alexa-compatible No
Google Assistant-compatible Yes
Chromecast built-in Yes
DTS Play-Fi No
App Remote Control Yes
On-Screen Display Thru HDMI
Auto Speaker Calibration D.C.A.C. IX

Multi-room Audio/Video

Powered Multi-room Audio Output No
Preamp Multi-room Audio Output No
Multi-room HDMI Output Yes
Total Number of Zones 3
Playback from Digital Audio Inputs No
Playback from Streaming Sources No

Surround Processing

Dolby Digital DD, TrueHD, DD+
Dolby Atmos Yes
Dolby Atmos Height Virtualization Yes
DTS DTS, HD, HDMA, ES, 96/24
DTS:X Yes
DTS Virtual:X Yes

Inputs

Audio-Video Inputs 7
Number of HDMI Inputs 6
Component Video Inputs None
Audio-only Inputs 2
Phono Input No
Optical Digital Inputs 1
Coaxial Digital Inputs 1
Multi-Channel Analog Input No
Ethernet Port Yes
USB Connections Y

Outputs

HDMI Monitor Outputs 2
Component Video Monitor Outputs None
Optical Digital Outputs None
Coaxial Digital Outputs None
Subwoofer Outputs 2
Discrete Subwoofer Outputs No
Multi-channel Preamp Output No
Main Speaker Output Pairs 1
Speaker Terminals Binding Posts

HDMI Features

HDMI Version 2.1
VRR (Variable Refresh Rate) Yes
ALLM (Auto Low Latency Mode) Yes
4K/120Hz-Capable Inputs 2
Audio Return Channel eARC supported
Video Upscaling To 4K and 8K

HDR (High Dynamic Range) Support

HDR10 Yes
HDR10+ No
HLG Yes
Dolby Vision Yes

Other Info

DAC Bit Depth 32-bit
DAC Sample Rate 192 kHz
FM Sensitivity Not Given
Multibrand Remote Control No
Learning Remote No
Removable Power Cord IEC 2-prong
Supports Wireless Rear Speakers Yes
Width (inches) 17
Height (inches) 6.25
Depth (inches) 13.125
Weight (pounds) 20.9

Receivers - Channels

7.2

Receivers - Features

8K Ready, AirPlay, Bluetooth, Google Assistant, Multi Zone

Receivers - Multi Room Zones

3

Receivers - Watts Per Channel

101 to 125w

HDMI Inputs

6

Estimated Shipping

When you add an item to your cart the Estimated Shipping* cost will be shown.  This estimated shipping* cost is accurate to most major city locations across Canada.  If the shipping cost is higher than the estimated shipping* then GibbysESM will contact you for approval before we process your order.

To learn more click Shipping Terms & Conditions

Sony Canada offers a 5 year limited warranty

Only logged in customers who have purchased this product may leave a review.